Spice Up the Festive Table !
Shining Christmas with Yopokki Tteokbokki & kimchi
Shop NOW
Korean Soul Food
Tteokbokki
We are proud to offer you the best experience of eating Korean soul food.
Shop Now
What is your favorite Korean food?
Try Yopokki 👋
Just make a quick and easy one-pot meal Tteokbokki & Rabokki
Shop The Collection
No.1 Korean Street Foods
We will give you the best experience of eating Korean soul food.
Shop Now

Canned Korean Kimchi, renowned for its zesty flavor and health-boosting probiotics, is making a sizzling entry into American kitchens, spicing up everything from savory soups to mouth-watering stir-fries.

With its durable packaging ensuring long shelf life, canned Korean Kimchi has become a must-have for American outdoor enthusiasts - perfect for camping trips or a wholesome quick-fix meal.
As the star of the show in American pantries, the ever-growing fandom for canned Korean Kimchi is a testament to the blossoming romance between Americans and this Korean culinary gem.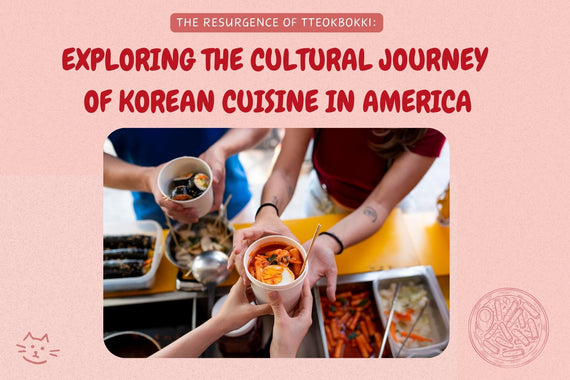 The Resurgence of Tteokbokki: Exploring the Cultural Journey of Korean Cuisine in America The Popularity of Tteokbokki in America The Evolution of Tteokbokki Recipes Tteokbokki: A Symbol of Korean Cultural Identity Conclusion Korean...
Korean Snacks Take Over the Office: Indulging in Microwaveable Tteokbokki and Rabokki The Rise of Korean Snacks in the Workplace Exploring the Popularity of Microwaveable Tteokbokki Savoring the Irresistible Flavor Fusion of Rabokki...