What is your favorite sauce?
Try Yopokki 14 types of tteokbokki
and 7 types of sauces!
Shop NOW
Korean Soul Food
Tteokbokki
We are proud to offer you the best experience of eating Korean soul food.
Shop Now
What is your favorite Korean food?
Try Yopokki 👋
Just make a quick and easy one-pot meal Tteokbokki & Rabokki
Shop The Collection
No.1 Korean Street Foods
We will give you the best experience of eating Korean soul food.
Shop Now

Canned Korean Kimchi, renowned for its zesty flavor and health-boosting probiotics, is making a sizzling entry into American kitchens, spicing up everything from savory soups to mouth-watering stir-fries.

With its durable packaging ensuring long shelf life, canned Korean Kimchi has become a must-have for American outdoor enthusiasts - perfect for camping trips or a wholesome quick-fix meal.
As the star of the show in American pantries, the ever-growing fandom for canned Korean Kimchi is a testament to the blossoming romance between Americans and this Korean culinary gem.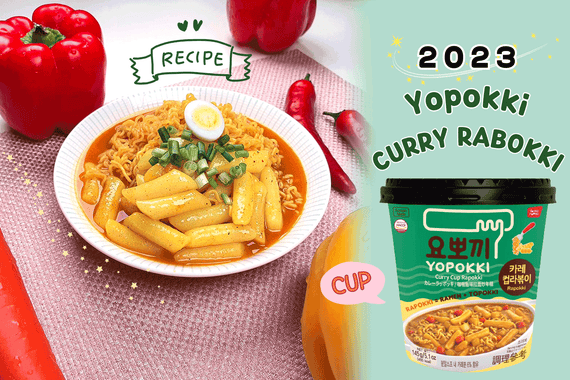 2023 YOPOKKI Curry rabokki cup recipe     Hello! Dear yopokki lovers, we are back with a new recipe introduction blog in 2023! Today, I introduce the recipe for yopokki's Curry rabokki cup.Anyone can...
2023 Microwave Tteokbokki Cup: Sweet and Spicy Tteokbokki Cup Recipe   The Perfect Balance of Spicy and Sweet Convenience at Your Fingertips A Versatile and Easy Snack A Delicious Quick Fix for Busy...